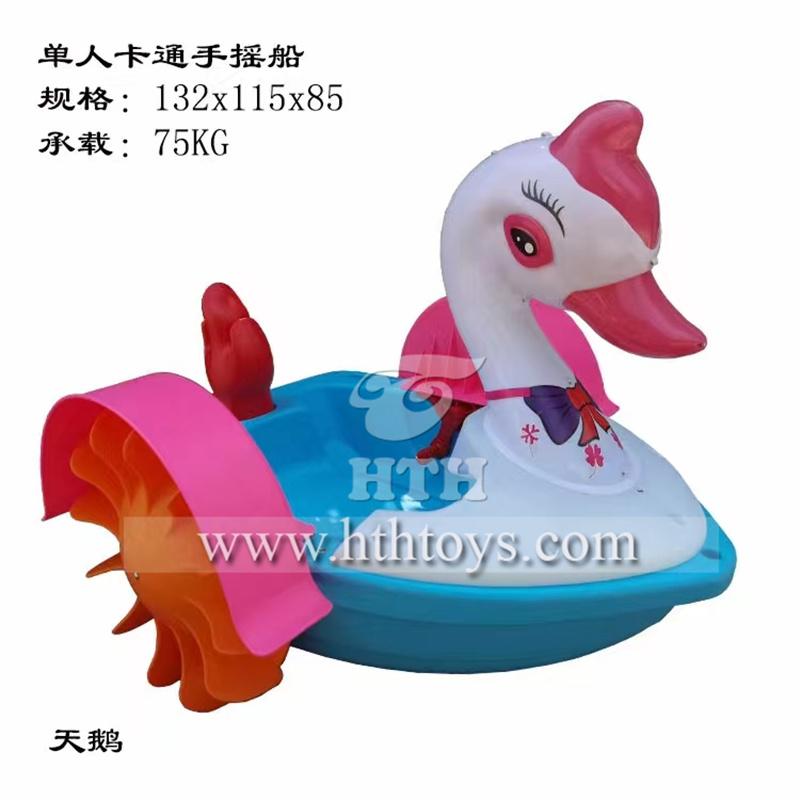 New design hand paddle boat
Model No.:HTHWP57

New design hand paddle boat
New design hand paddle boat
Children's Hand-Powered Boats
Hand-powered boats are a popular toy for children. They come in all shapes, sizes, and colors, and are a great way to spend time outdoors on a sunny day.
One of the most popular hand-powered boats for children is the classic hand-cranked paddle boat. This toy has been a favorite of kids for generations, and it's still going strong today. The boat is powered by a hand-cranked paddle that propels it forward through the water. Children love to take turns cranking the paddle and watching the boat move through the water.
Another type of hand-powered boat for kids is the sailboat. These boats are powered by a wind-driven sail that catches the breeze and pushes the boat forward. Children can learn about wind direction and how it affects the movement of the boat. They can also experiment with different sail positions to make the boat go faster or slower.
Kayaks and canoes are also popular hand-powered boats for children. These boats are typically made from plastic or lightweight materials and are easy for kids to paddle around in. Children can learn about balance and coordination as they maneuver the boat through the water. They can also explore different areas of a lake or pond that may be inaccessible to larger boats.
Hand-powered boats are a great way for children to learn about water safety and have fun at the same time. Parents should always supervise their children while they're playing with these toys and make sure they wear appropriate safety gear like lifejackets. With the right precautions in place, children can enjoy hours of fun on the water with their hand-powered boats.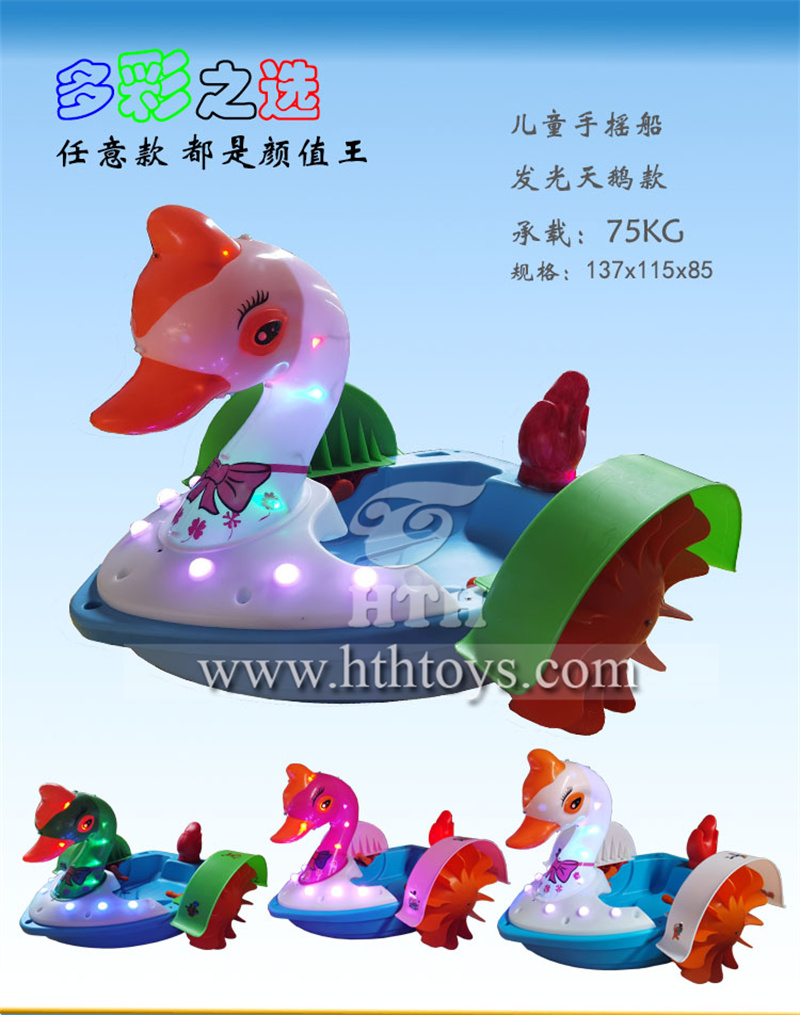 PLEASE POST COMMENTS,WE WILL CONTACT YOU AS SOON AS POSSIBLE.

Copyright 2004-2015 by Hengtaihua Amusement Equipments Co.,LTD All rights reserved
Tel:0086-13503961985 / 0086-18603961985
E-mail:hthtoy09@hthtoy.com